We've outlined all the best tips, tricks, hacks, and advice for surviving the first three weeks after the birth of your newborn baby.
"Like Your Own Personal Assistant"
---
Amazon Echo or Google Home Hub – They can make phone calls for you, add items to your shopping list, tell you what the weather is, play music, set reminders, and numerous other things. Hands-free! If you turn your home into a smart home with these outlets, it can even turn the tv on, turn the lights off, and adjust the temperature in your home
Postpartum care kit
---
You shouldn't just be preparing for baby, you have to care for yourself too. A few things that will make life easier:
GOOD PADS -This is a nonnegotiable must! Especially for the first 2 weeks. Then you can start to transition to the lighter pads. 
Tucks pads- There's a lot going on down there and your body is doing it's best to heal. These help to alleviate some of the discomforts. 
Pain Relieving Spray – Seriously. It helps. Made with natural ingredients so you don't have to worry  
Cleansing Bottle (or Peri Bottle) – The one they give you at the hospital is great and all, but this one gets the job done a lot easier with less mess. (Make sure to use WARM water)
Sitz bath soak – When you have a minute while grandma or dad has the baby, use this highly recommended bath soak. 
Colace or Gas X – They will most likely make you take this while you are still at the hospital. But if you have a home birth or c-section, this will help with that first bathroom visit. 
GOOD Toilet Paper – This is not where you want to take a shortcut to save $. Take some nice soft plush toilet paper with you to the hospital as well. Theirs isn't the greatest. 
Extra Panties and Comfy Pants – Accidents happen, pads don't stay in place, you stand up and things get messy quickly, it happens. Better to be prepared. Buy the Granny panties, or These that moms everywhere swear by. Loose and comfortable is the goal here. 
Postpartum Girdle – Your belly has been through a lot, give it the support it needs. Especially if you have had a c-section. It's even been said, this helps eliminate the dreaded "mommy pouch" and help you get back to your favorite pair of jeans quicker. 
Feeding Time
---
Prepare a beast feeding or bottle station. Babies feed often, so this is a place you will visit frequently. Have a basket of everything you need. Include some comfort items for yourself too!
Breast Feeding Basket:
Phone charger
Magazine or Book
Water Bottle and Snacks
Blanket for Baby
Bottle Feeding Station:
Counter Space Dedicated To Bottles
Drying Rack or Mat
Baby Blanket
Phone Charger
Magazine or Book
***Pacifiers– If you choose to use one, have one in every room.
Umbilical Cord Care
---
This will usually fall off at the 2-4 week mark.
Basic care includes
Keeping it dry.
Do not try to remove it yourself.
Let it heal naturally.
Put comfortable clothes(nothing tight).
Position diaper correctly.
Freezer Meals and Instacart –
Shopping for the things you need are not fun when you are 30+ weeks pregnant and even less fun when you have a newborn. Pre-make your meals and utilize Instacart for your shopping.
Maid Service
---
Save up the money before the baby ever arrives or even ask for it as a baby shower gift! Schedule them for exactly 3 weeks after the baby's arrival. At this point, Baby will just be starting to adjust to a schedule but you will still feel slightly exhausted and overwhelmed. A maid service will help you get back on track and will give you that much-needed relief of not having to worry about the "mess'.
Laundry
---
Babies go through a lot of clothes and Mama you're going to be going through a lot of shirts too! Have the first weeks' clothes already laid out and ready for when you get home from the hospital. I had outfits for just being comfortable around the house, an outfit or two for when we had visitors, and quick change shirts, for when spit-ups happen or breast pads fail.
Reminders
---
The calendar app is on nearly every phone and you can use this to keep up with baby appointments or Mama appointments, but also set yourself little reminders. Even if it's just a reminder to take your vitamins, you're running on little sleep here, every little bit helps.
Take Photos
---
Sometimes we get so busy surviving the chaos that we forget just how important it is to want to look back later at this beautiful moment. Take photos of Baby, yourself, and your family. It doesn't matter if you don't think you look good, in 20 years, you won't care. You will just be grateful you took the photo.

Newborn Sleep Hacks
There's no way around it, your beautiful new bundle of joy will be waking up every 2-3 hours.
This is totally normal.
Here are a few of the best tips for a sound asleep newborn:
Premixed formula bottles.
Start early with putting baby in their crib for naps.
Put baby in crib sleepy, not already asleep.
Watch for the sleep cues, yawning, rubbing eyes, stretching, fussiness.
A "smells like mama" blanket.
Baby Sleep App – Knowing how much sleep you baby is getting is essential but easier forgotten.
Sleep Nest – Helps recreate the fetal position while sleeping on their back.
Baby Wearing – For those moments when you need your hands. A guaranteed way to get them to sleep, but also gives you the ability to fold laundry or cook a meal.
Go For A Walk
---
Put your newborn snug in their stroller, then invite a friend or neighbor to go on a walk with you. Not only is it great for your body to get out and moving but it's an amazing energy booster.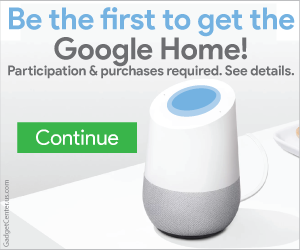 Routines!
---
Create a consistent routine that's easy for everyone to follow. Make bath time the same time every day, have a baby lotion massage right after, then pajamas/sleeper, a timed feeding, a little cuddling, storytime or song, then bed. Repeat the process nightly. Baby will start to know what to expect. Consistency will pay off!
Baby Monitor
---
You do not physically have to keep your eyes on them 24/7 (we know you would if you could). Video monitors have become so advanced lately. They can even tell you things like the temperature in the room, how many times the baby moved, and even track their sleep patterns depending on which brand you get. Some are a bit of an investment, but between 2 kids, We still use ours 8 years later. They provide a piece of mind.  
Diaper Delivery
---
You may be getting your formula through Instacart or Amazon, but you can also get large boxes of diapers and wipes delivered right to your door and with deals cheaper than in the store. Check out this recent deal we just posted.
Some Things To Remember, 
---
Sleep deprivation is real. I wish more people discussed how real it gets. Lack of sleep is an overall contributor to mental health concerns. Your body has just been through one of the greatest traumas ever and needs its time to heal.
Our advice?
Have a plan. Have someone you can call when Baby is upset and you can barely keep it together. Or if you just need a few hours of sleep. It really does take a village. Let your husband, best friend, neighbor, or whoever, know beforehand that they may be needed on a whim. 

Things don't always go as planned. You may have the best, most thought out plans ever but sometimes life can surprise you. You may have planned to breastfeed but the milk never came in and now you have to buy formula and bottles just to feed your baby. Or baby has reflux issues and screams or throws up every time they eat. The unexpected does arise and it's okay to feel a little out of control at times. Being a good mom just means rolling with the punches and learning as you go. 
At some point, you're going to feel bummed. Hormones are like a magic hat and you don't know if it's going to be a bird or a rabbit that gets pulled out.. maybe you suddenly grieve your loss of independence or "Just want a damn shower". This doesn't mean you don't love your baby, it just means your human. Your husband is probably feeling a little bit of the same way. Talk to him. Tell him what you're feeling. No husband? A friend always has time to listen. Or Another mother who has already been through it herself.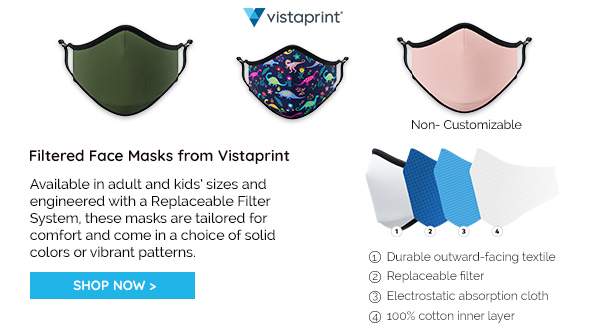 Do things your own way. Advice is great and all, but you have to find the methods that work for you. Every baby is different and every situation is unique.
Take things one day at a time. It can be stressful. But remember to take a moment, breath, and stop to enjoy the moments. They won't be this small forever and you are going to make it to the other side. Enjoy the tiny baby sounds, their small fingers and toes, how they look at you, and even when they start to smile. You got this Mama!